Are you considering importing and exporting goods to and from outside the EU?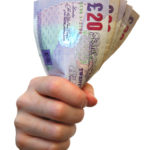 If so, you should be aware that many such British businesses claim to suffer cash-flow difficulties as a result of the alleged inefficiency of HMRC's VAT reimbursement system.
Whereas the date upon which a company's VAT needs to be paid is fixed under the Deferment scheme, HMRC do not repay the money on any fixed date.  HMRC argue in their favour that they aim to authorise at least 90% of correct VAT repayment returns within 10 days of receipt, but because some returns are selected for credibility checks, they cannot specify a particular date on which the money will be repaid.