Last week the Advertising Standards Authority ('ASA') upheld two complaints made against an on-line business which sells website domain names.  The advertisement emphasised their discounted prices, but only stated in very small print at the base of the page that "prices exclude VAT", and "Additional Offer Terms and Conditions apply".   Prospective customers would need to spot this subtle caveat for themselves, and then follow the link in order to discover that the discount applies only to the first year (after which the customer would be charged full price), and "when you register you will be charged for the first 24 months of your contract".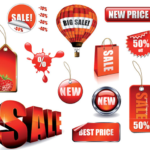 The business in question was not actually penalised by the ASA, but received a stern "ticking off" from them, and was told it may no longer display the advertisement in its current form.  In the future it will be required to quote VAT-inclusive prices (unless they have clearly stated that the deal is only intended for customers who pay no VAT or who may recover VAT); and that the provision that customers are billed for a 24-month contract at the time of registration should be clearly explained in the main body of the advertisement.
Please take care that your own on-line advertisements are not misleading in any way; and if you have any queries relating to advertising law, please contact us.