You may have recently seen articles in the press regarding the new 'VAT Moss' rules and wondered what on earth it is all about. The idea is that where digital services are supplied on a business to consumer basis, the supplier is responsible for accounting for VAT on the supply to the tax authority at the VAT rate applicable,in the consumer's EU member state. This applies even if the supplier is not VAT registered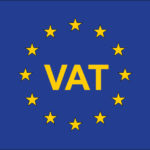 The aim is to create a level playing field for UK businesses by removing the current competitive advantage of EU member states with lower rates of VAT.
So how do you know if the rules apply to you? Find out in 5 easy steps:
Determine whether you are supplying a "digital service" (because if it isn't, the general place of supply of services rules will apply).
Determine the status of your customer ie, business or non-business. If it is a non-business, the rules apply
Determine the place of supply (ie, the member state).
Determine whether the supply must be taxed at the member state's standard or reduced VAT rate, or whether it is eligible for any VAT exemptions (eg, most member states exempt betting and gaming).
You need to identify the place where your consumer is based, has their permanent address, or usually resides. This will be the member state where VAT on the digital services supply is due. So if, for example, a UK citizen is an 'expat' who works or lives most of their time in Spain, then you, as the person supplying digital services to that consumer, should be charging Spanish VAT on those services and not UK VAT.
There is a handy flow chart to help you decide whether the rules apply to you or not here.
For more information go to the government hub here
PS 'Moss' stands for 'mini one stop shop! No moss was harmed in this ruling!
Tags: digital products, VAT, VAT Moss