Buy peace of mind for your business!
Simple templates with comprehensive guidance notes
Downloadable right NOW
Drafted by experienced lawyers and backed by insurance
Unlike other template providers, they include FREE legal advice (up to 30 minutes) from a friendly lawyer if you get stuck!
Watch our short film and see what our clients had to say about the document shop.
To bu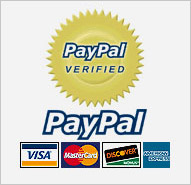 y a document, click on 'Read more' and you will be taken to a brief summary of the document. You can then order and pay for what you need via Paypal. Once payment has cleared, you will receive an e-mail with a link to the document and you will be able to download the document right away.
Visit our new bite size law page
PLEASE REMEMBER: All information and materials on this site are provided on an 'as is' basis and are not intended in any way to be comprehensive. Using the information or documents without consulting us or other professional adviser is at your own risk .Trading Terms Ltd accepts no responsibility and gives no representations or warranties, express or implied, that any of the information and materials on this site is complete, accurate or free from errors or omissions.