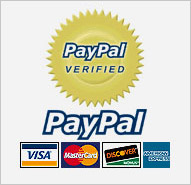 Don't rely on a handshake! Confirm your deals in WRITING.
Don't risk a £500,000 fine or criminal conviction for not having the right information on your website. Use the templates below!
As an added bonus,each document comes with a voucher for FREE legal advice (up to 30 minutes) by telephone or e-mail.
To buy a document, click on it and you will be taken to a brief summary of the document and then to a simple order & payment process using the secure processor Paypal .Once payment has cleared you will receive an e-mail with a link to the document and you will be able to download the document right away.
If you don't know what you need, sign up for the FREE business healthcheck.
If you are a website owner you need these documents
Privacy PolicyA must have if you collect personal detailsRead more
£80.00 + VAT
Website Terms of UseProtect your web content and your businessRead more
£80.00 + VAT
Website terms of use (with forum)Got a forum on your website? Control the chatter!Read more
£95.00 + VAT
Terms of sale onlineDon't risk breaking the law or unlimited liability!Read more
£150.00 + VAT
Small print checklistYou need this to make sure your website and emails are legalRead more
£20.00 + VAT
All you need
to get started
Privacy Policy

Website terms of use
(with forum)

Terms of sale online

Small print checklist

90mins 1-2-1 advice

Clear guidance notes
£315.00 + VAT
Documents to use before you give away secrets
One way Confidentiality AgreementA must if you have great inventions or ideas to protectRead more
£50.00 + VAT
Two way Confidentiality AgreementUse this if both parties will be sharing secretsRead more
£50.00 + VAT
For coaches and mentors
Coaching AgreementFor a clear relationship with your clientsRead more
£150.00 + VAT
PLEASE REMEMBER: All information and materials on this site are provided on an 'as is' basis and are not intended in any way to be comprehensive. Using the information or documents without consulting us or other professional adviser is at your own risk .Trading Terms Ltd accepts no responsibility and gives no representations or warranties, express or implied, that any of the information and materials on this site is complete, accurate or free from errors or omissions.