Welcome to our 'bite-size' legal resources.
Here you will find beginner's guides to key legal concepts and news of webinars. All of these will explain key areas of the law that you need to be aware of in order to run your business professionally.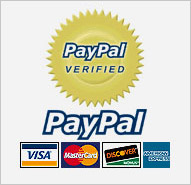 Our webinars are very popular as you get the opportunity to interact with fellow entrepreneurs and get advice from our team of lawyers all from the comfort of your office. Everything can be bought quickly and securely via Paypal.
Once you are ready for a proper contract, visit our 'oven ready document shop' for DIY templates or contact us for bespoke advice.

Weds 12th November 2014, 10.00am-11.00am.
Tickets must be bought in advance.
Become a savvy entrepreneur from the comfort of your own office. Be guided by expert lawyers and special guests in our monthly webinars.
Data Protection and Cyber securityDiscover the latest tips on protecting your IT systems and dataRead more
£10.00 + VAT
Beginner's guide to brand management Practical steps that will help a business protect, use and exploit any brands that it owns.
£18.00 + VAT
Beginner's guide to protecting ideas and designs Intellectual property (IP) rights that a business needs to be aware of
£18.00 + VAT
Beginner's guide to difference between employee, worker and freelance contractor
£18.00 + VAT
Small print checklistYou need this to make sure your website and emails are legalRead more
£20.00 + VAT
If you don't know if your website is legal or not,
get the website 'health check' here.
PLEASE REMEMBER: All information and materials on this site are provided on an 'as is' basis and are not intended in any way to be comprehensive. Using the information or documents without consulting us or other professional adviser is at your own risk .Trading Terms Ltd accepts no responsibility and gives no representations or warranties, express or implied, that any of the information and materials on this site is complete, accurate or free from errors or omissions.