Joanna Tall, Solicitor and founder
Welcome! Delighted that you have dropped in to my virtual office! I am the owner of the firm which I am proud to say is now three years old. Rest assured, I do have more than 3 years experience ! I have in fact over 20 years' experience in commercial & IT law having worked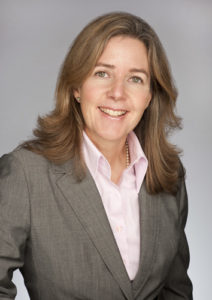 both in high profile City of London law firms and freelance for global companies through my parent business, Trading Terms Ltd. My speciality is drafting tailor made agreements for businesses whether it is sourcing products & services or selling them, reviewing advertising copy and competitions or drawing up guidance notes for the sales teams. I can also help with everything relating to your website: from making sure you have the legally required information, to drawing up agreements with your website designer, software licences-basically everything IT related!
Having grown up abroad, I  speak fluent French and German (and pretty good Spanish) which will come in handy for those cross border deals when you start to expand!
I am passionate about clarity and fairness and love creating contracts that you can understand. As an entrepreneur myself, I understand the challenges you are up against and the need for flexibility. If the only time you can speak to me is after 8pm when children are tucked up in bed, that can be arranged. I too have a husband and  two children and believe that family must come first. This is why I set up my own business in the first place. Hear all about how I did this here: My journey
Following my passion for fairness, I would love this to extend to all of the world and so last year I  joined the Not- for -profit organisation, Peace One Day as a patron. I am very active on the board and hope that one day there truly will be global peace.
If there is any time left, I love to sail (preferably somewhere hot and sunny), independent travel and learning Turkish.
The Team
Working with me I have a team of specialist lawyers who can help in all of the following areas:
setting up limited companies and partnerships
drawing up agreements between shareholders and partners as well as more intricate share schemes
taking on staff and freelance contractors
registering your trademarks and any intellectual property related matters
Just drop us a line or give us a call….. We are here to help!